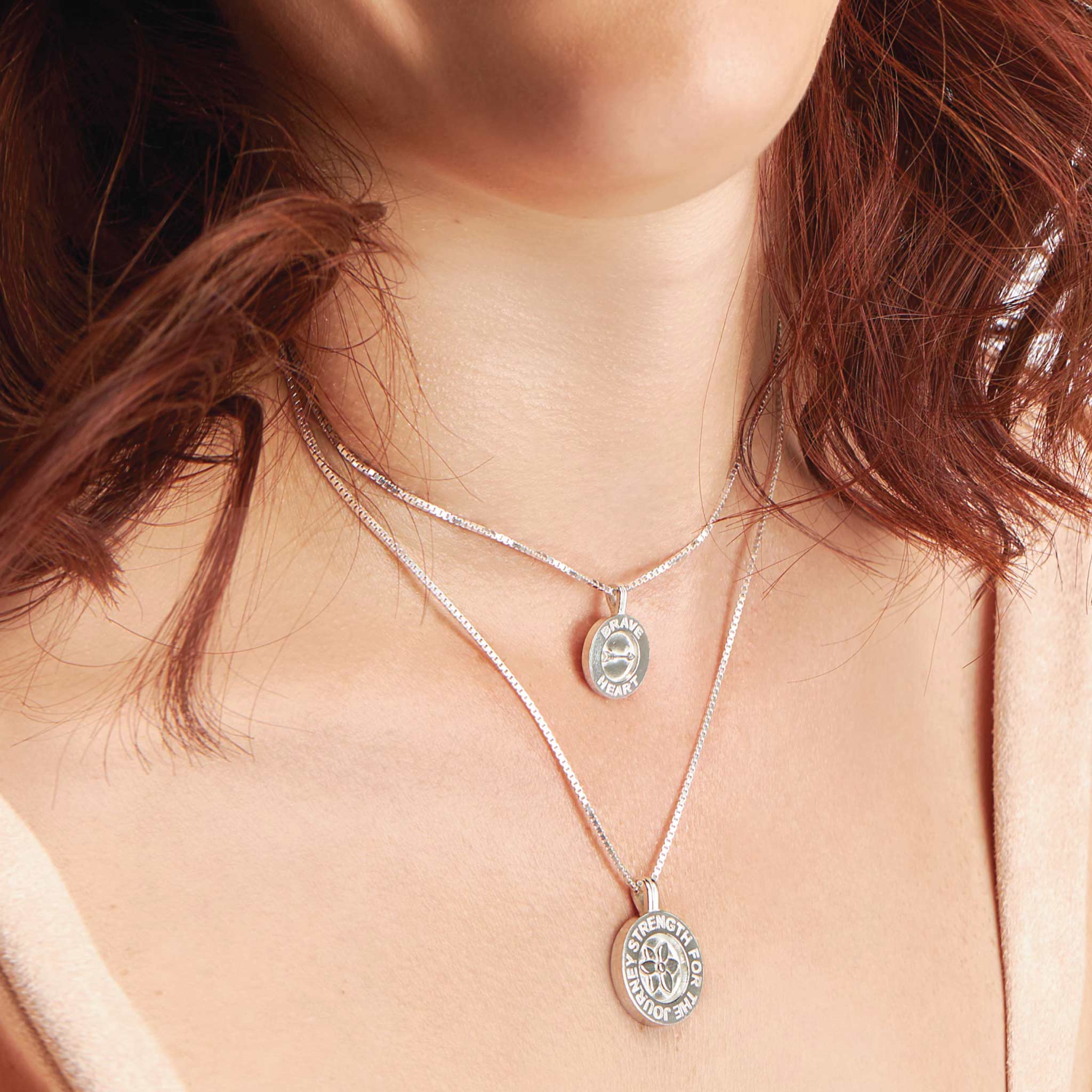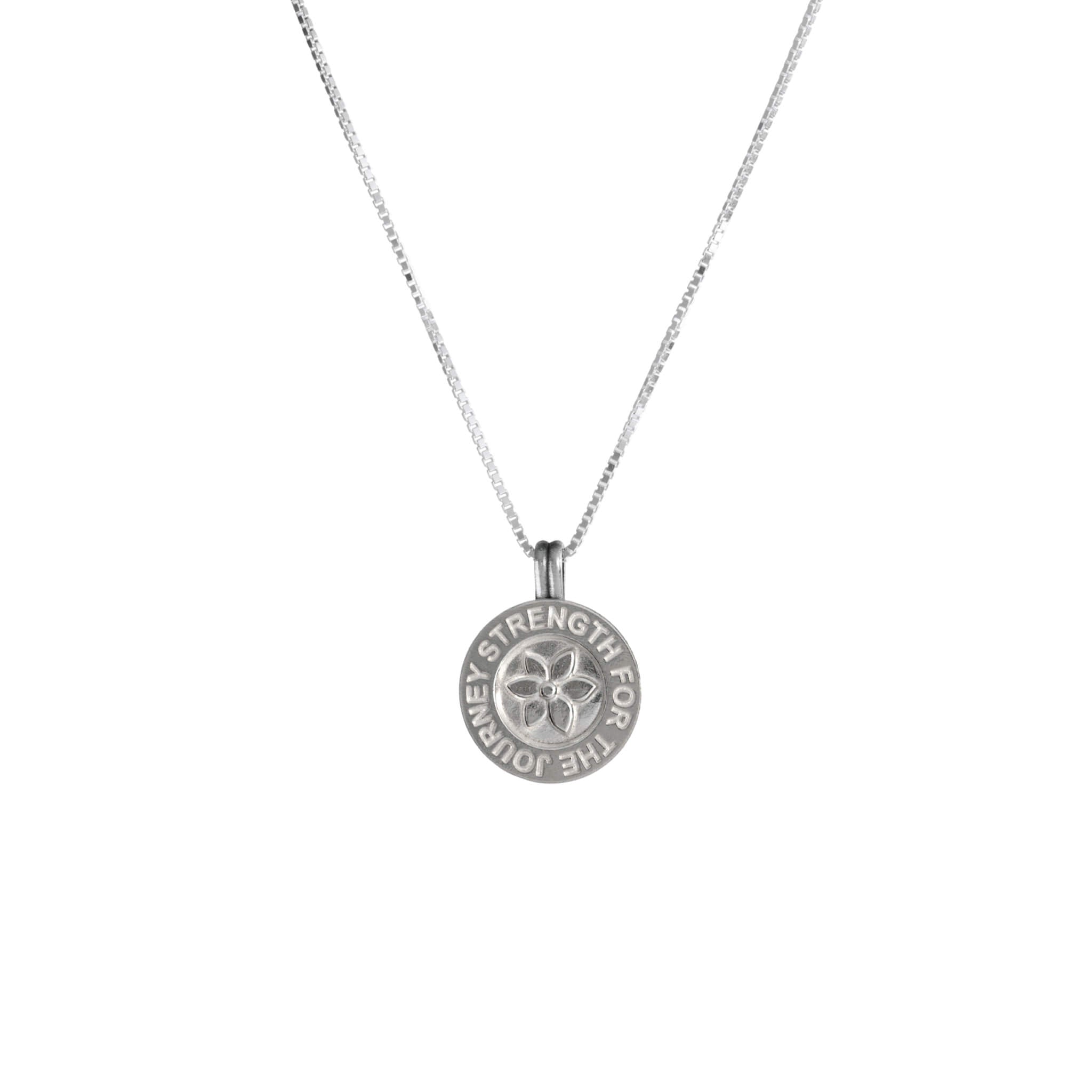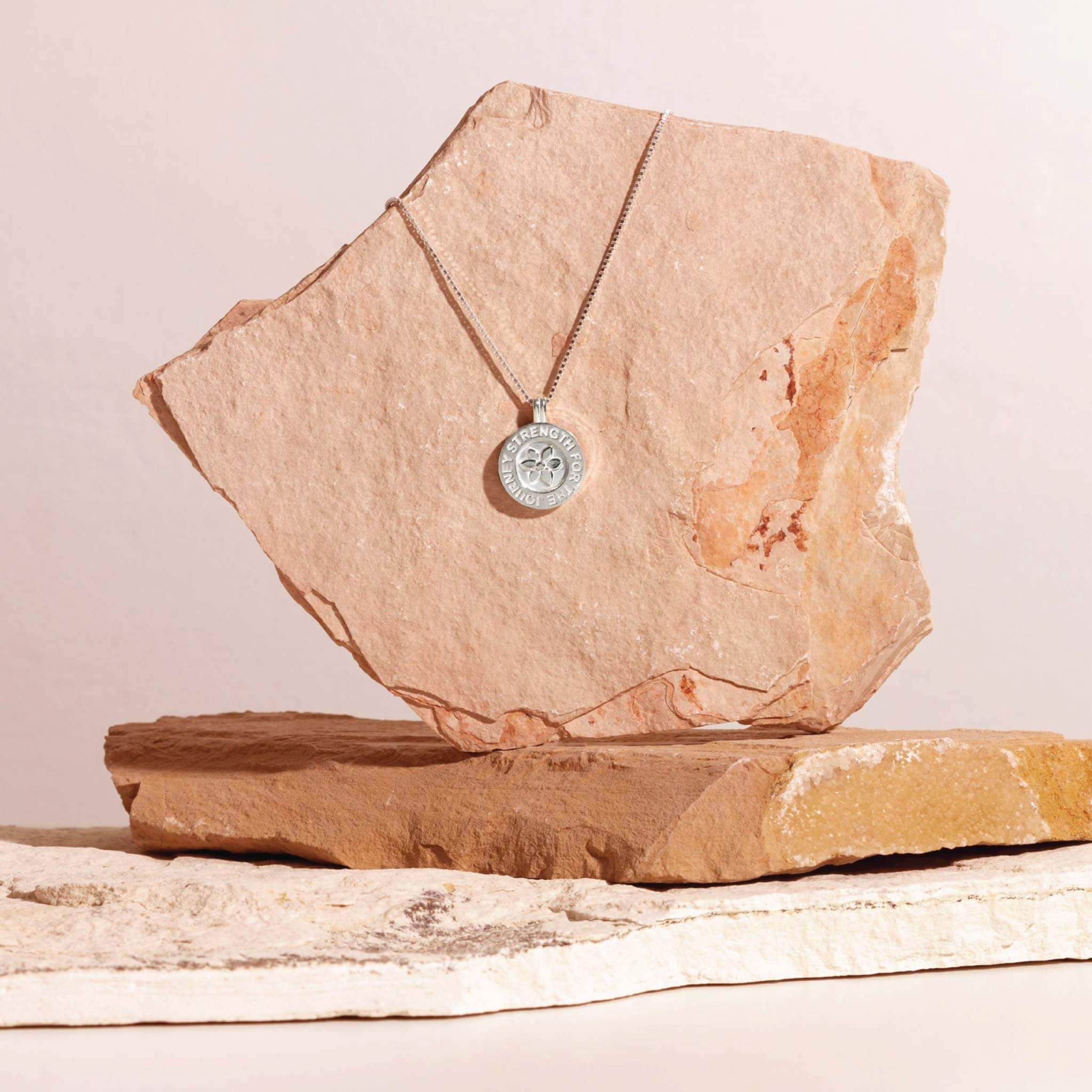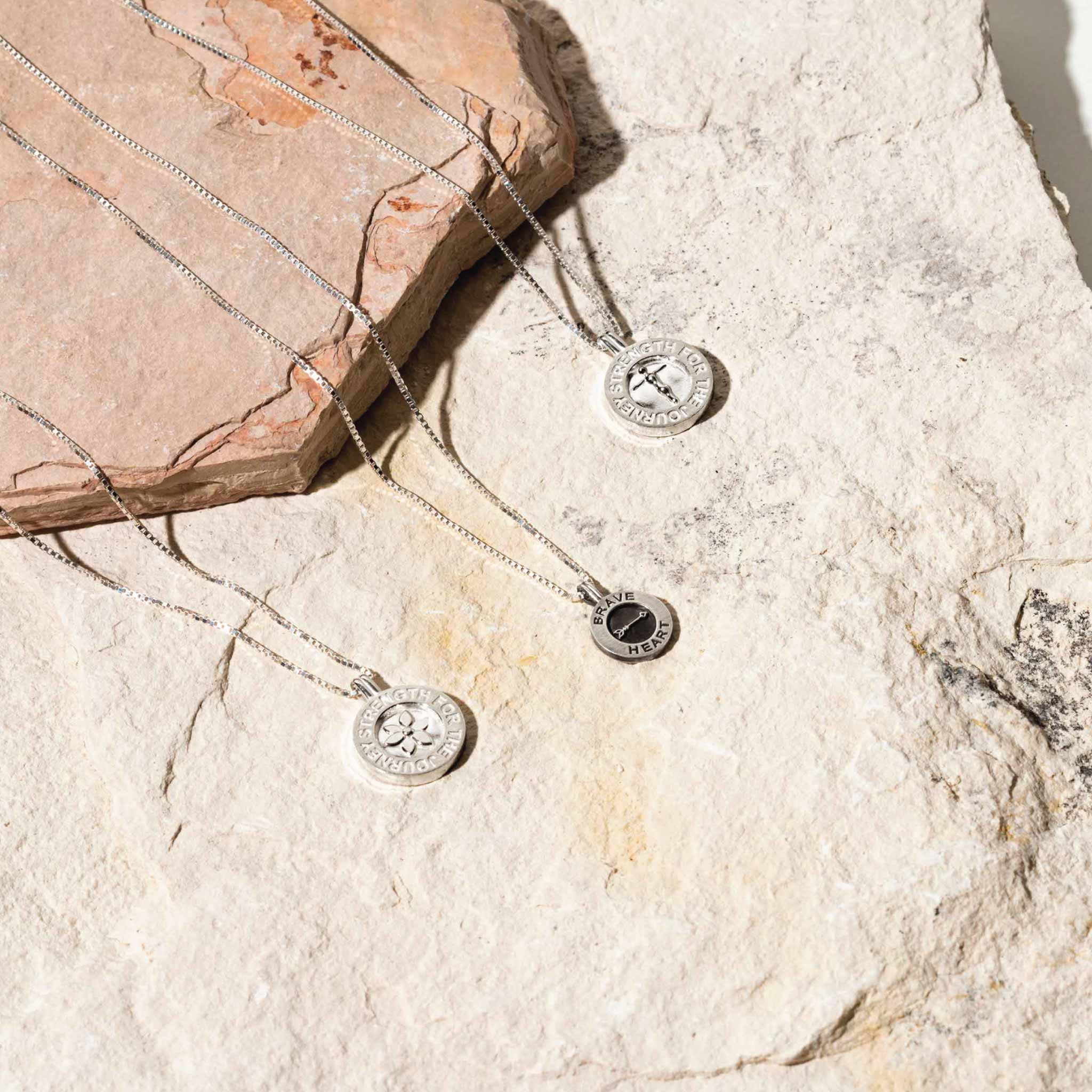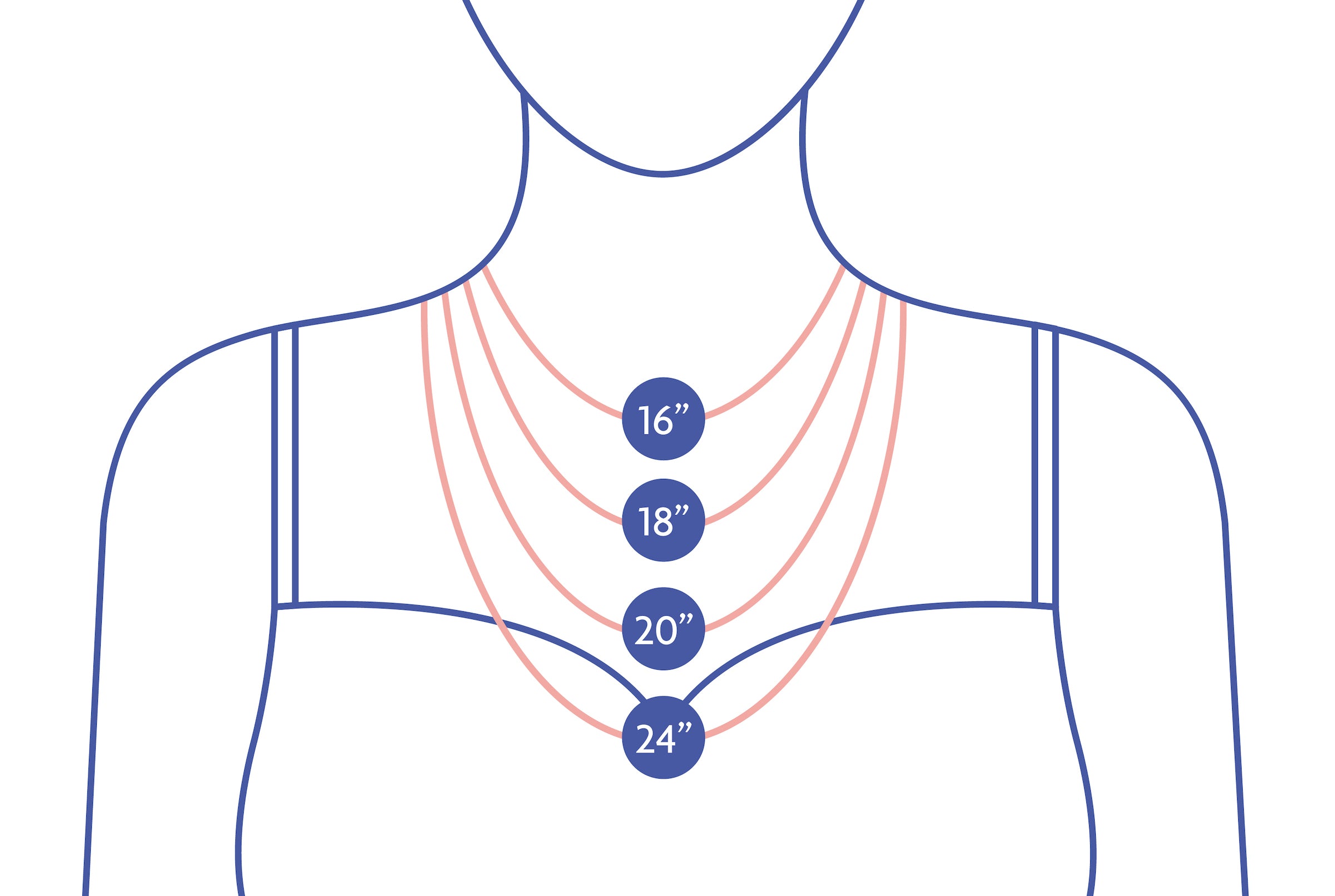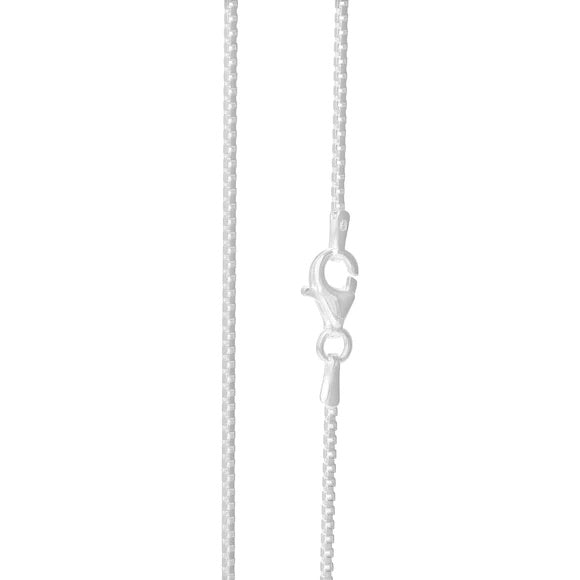 Strength Pendant Silver
Wear this pendant as a daily reminder to never underestimate your own strength. Sometimes life is challenging, but you have the inner strength to handle anything that comes your way!  Feel the weight of this touchstone on your chest, and remember you are loved, supported, and strong enough to handle anything.
Traveling Pendants are designed to travel! A trackable number on the back of each pendant means it can be passed from person to person, carrying stories of strength and hope as it travels. 
● Solid .925 Sterling Silver, Nickel Free
● Choose Your Chain Length
● Pendant measures .8" across
● Handcrafted with love in Ohio
Beautiful Concept
This is my 2nd traveling pendant; I absolutely love it! I love the concept behind it!
The first one I wore and then gifted it to the daughter of a dear friend that passed away recently. I bought the 2nd one for myself as a reminder to stay strong in this crazy journey of life! The quality of the pendant and chain are amazing! Thank you, Traveling Pendant, this is a beautiful way to show someone love and support!
Wow.
The meaning behind this message touched me so much and I absolutely love it! I literally wear it everyday!
Spoke to me
I've purchased multiple necklaces for family and friends, but when I saw this design, it just spoke to me and I knew I needed to purchase it for myself. When I wear it I remember the strong, powerful woman that I am. The weight of the necklace has a grounding effect on me, and keeps me calm at times of anxiety.
Liz
I gave this to my daughter when she was starting a new school and didn't know anyone. It helped her think of me and her family when she felt nervous. Now she is happy and thriving. Thank you Traveling Pendants!
meaningful jewelry that carrys your story
Find your pendant´s
unique number and
register it online.
Wear the pendant as
a source of strength.
Pass it on to
someone in need.
Track it at any time
using your unique
pendant number.
When you wear and share a Traveling Pendant, you become a link in a powerful chain of support. There is no limit how far your pendant will travel!