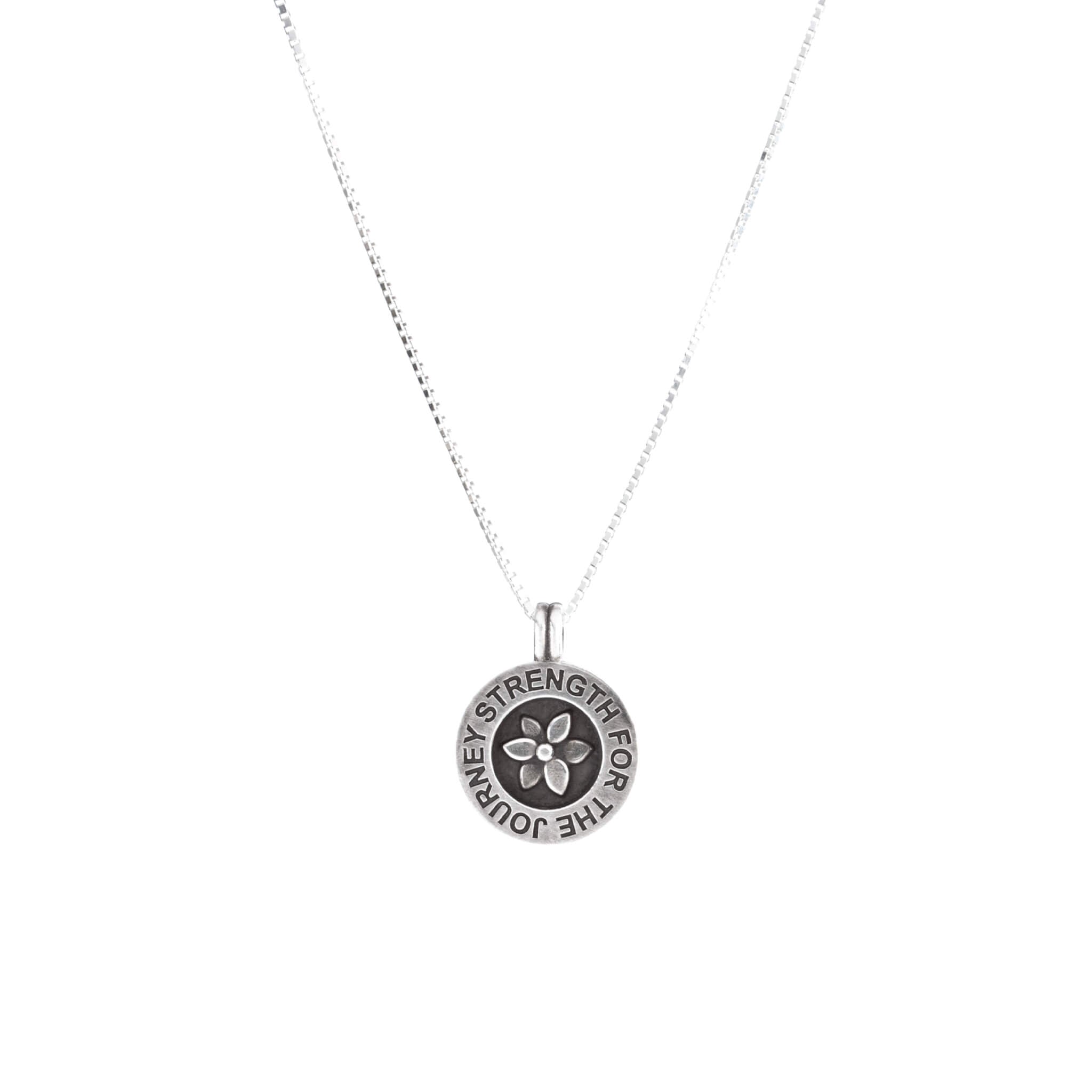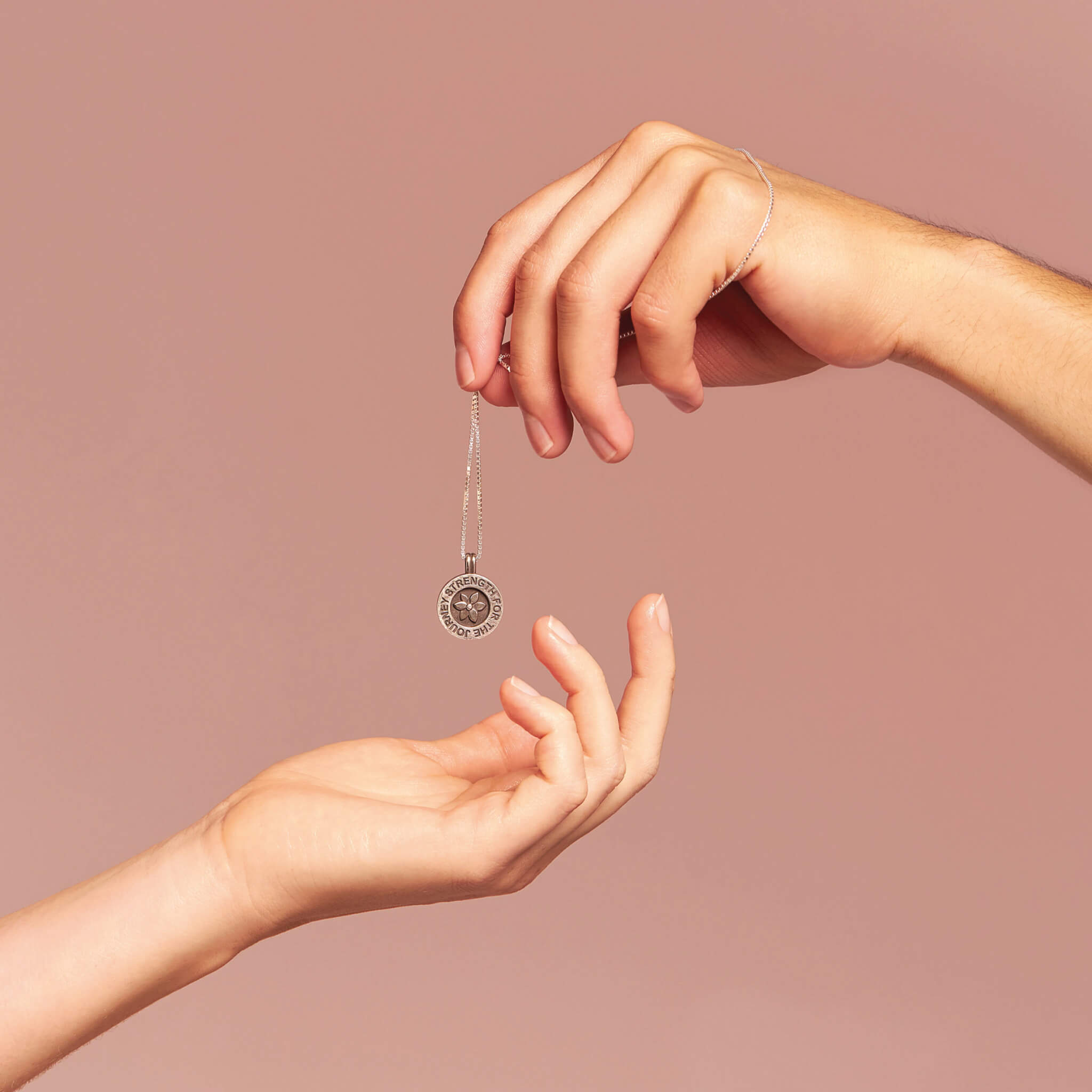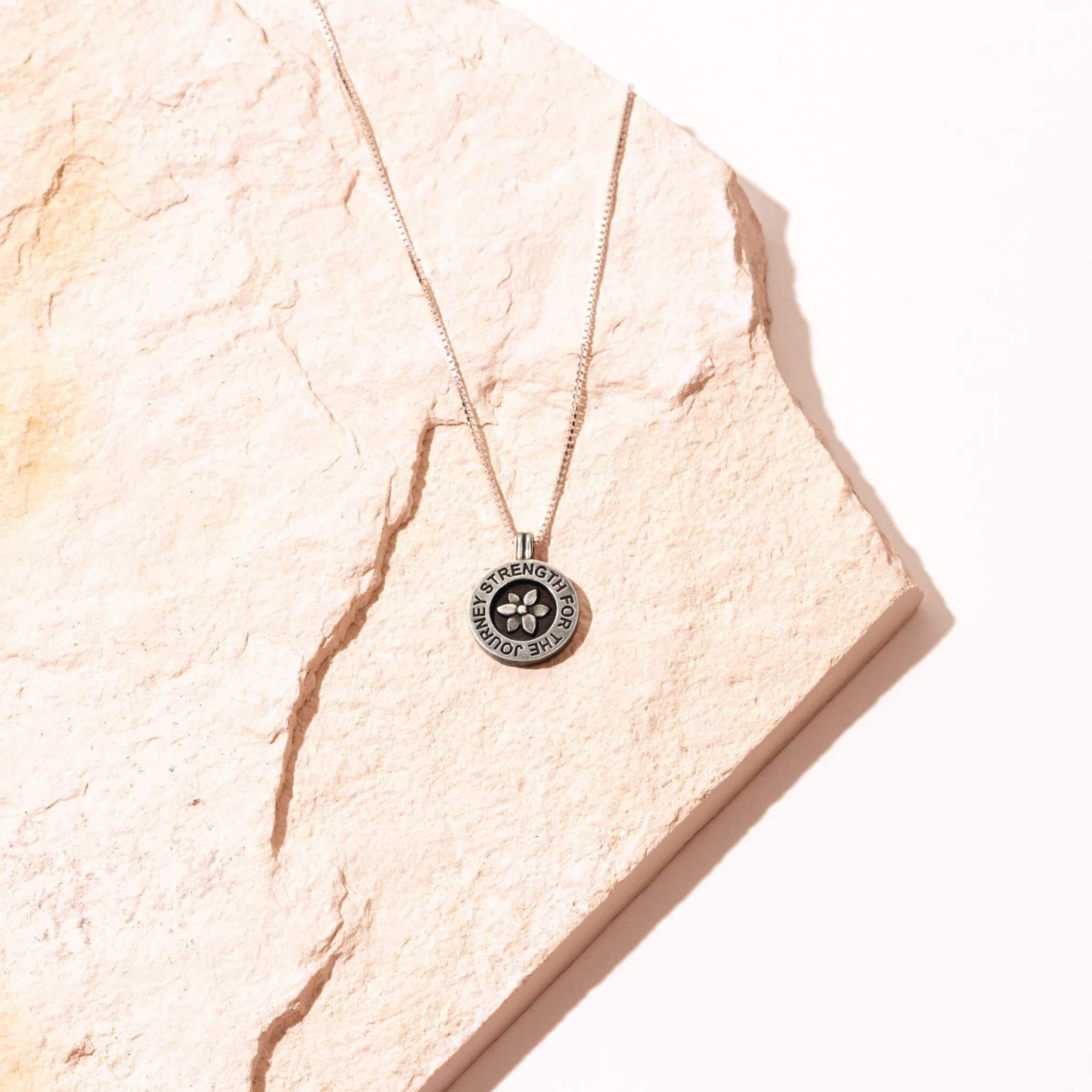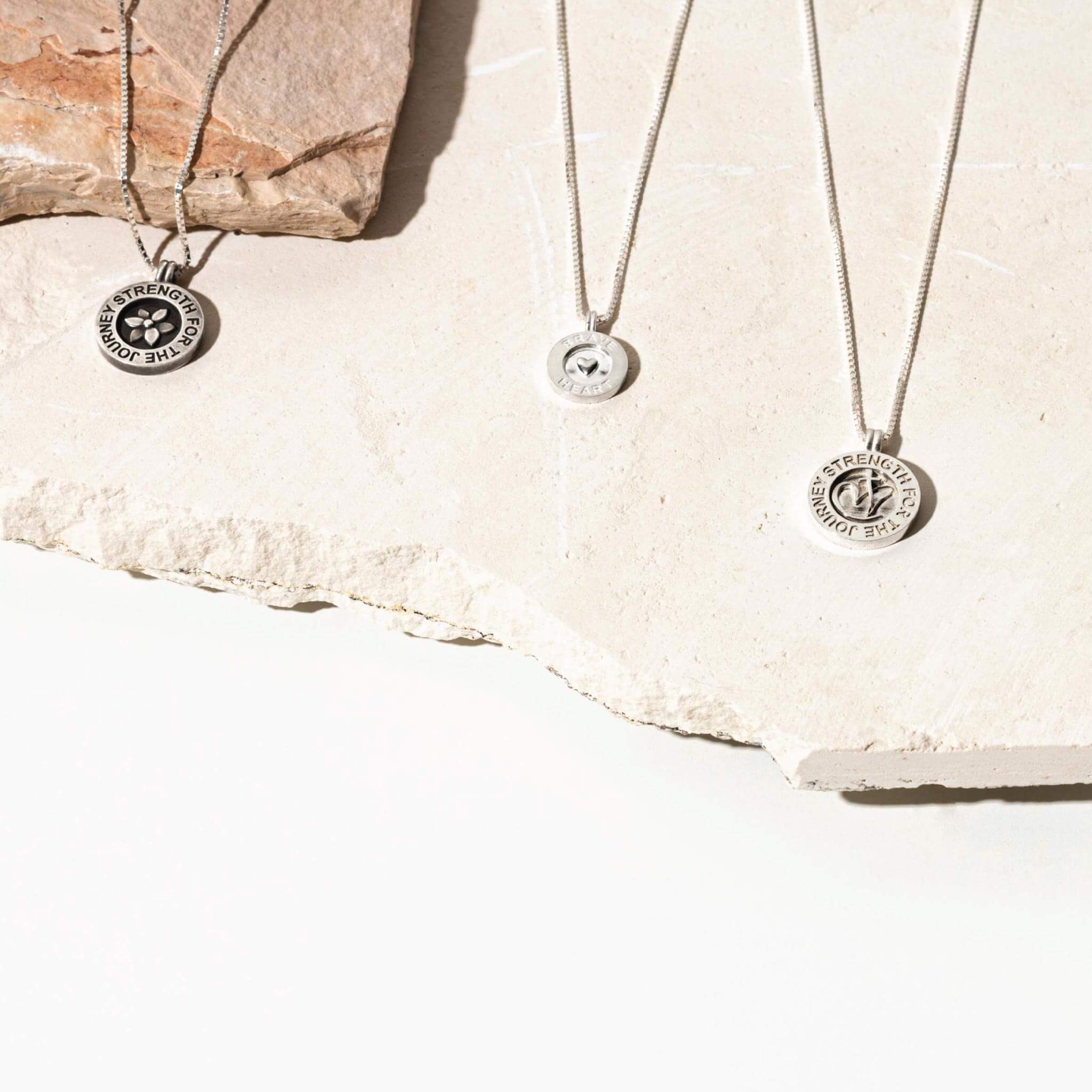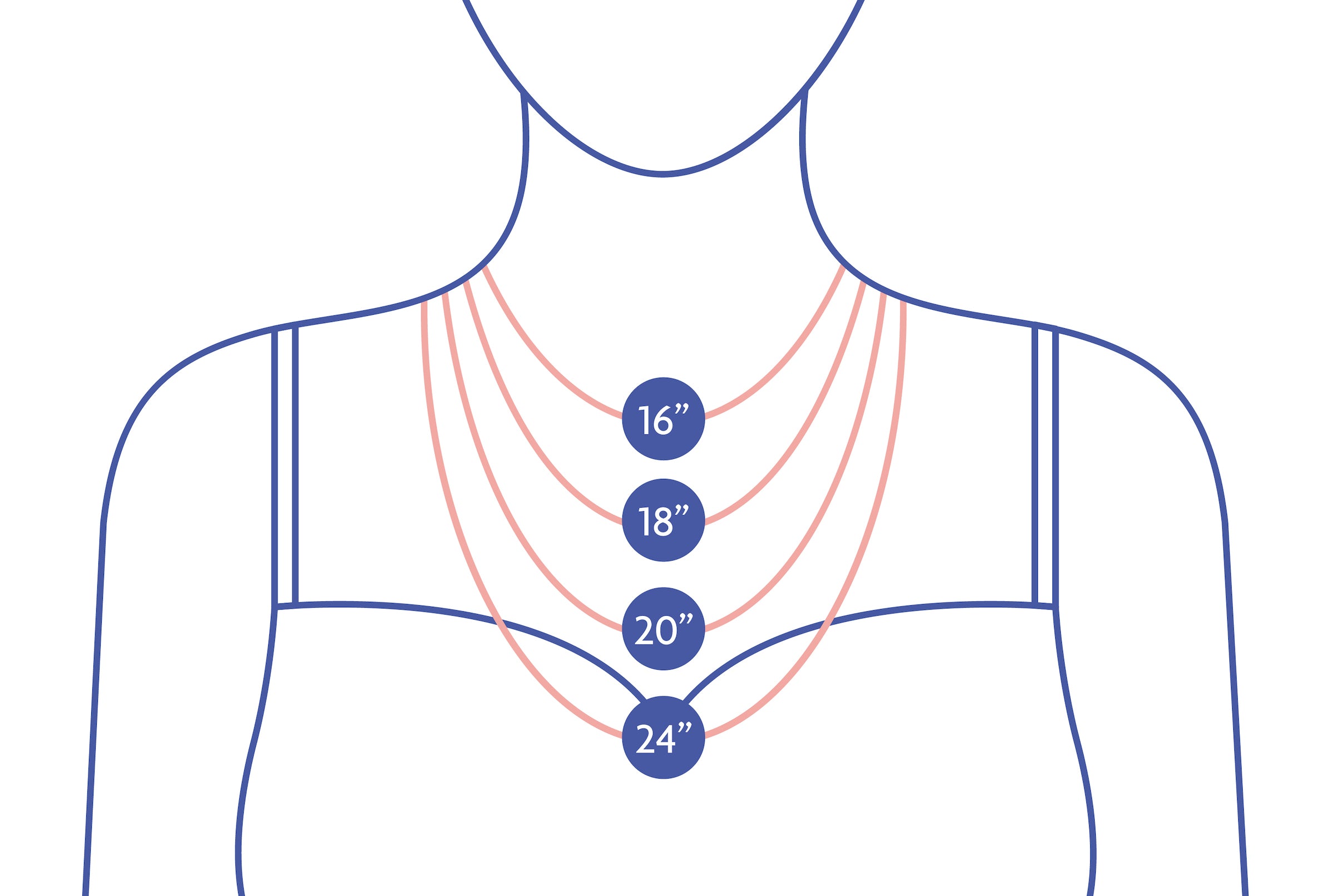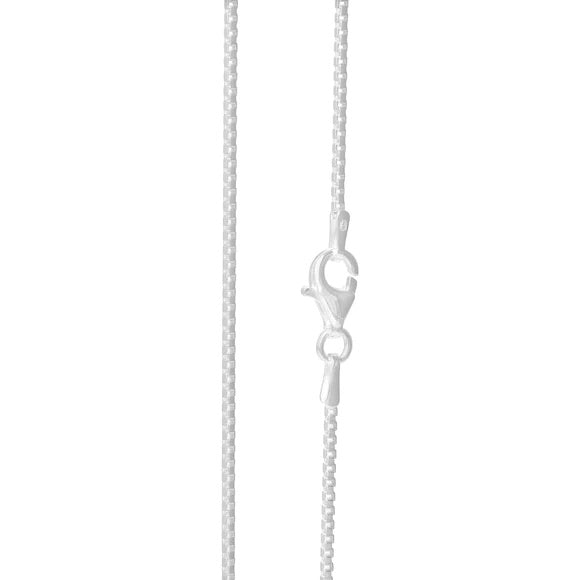 Strength Pendant Antiqued
Never underestimate your own strength, especially on the tough days. Wear your Traveling Pendant as a daily reminder that you have the inner strength to make it through anything that comes your way.  Feel the weight of this touchstone on your chest, and remember you are loved, supported, and strong enough to handle anything.
Traveling Pendants are designed to travel! Draw from the pendants strength, infuse it with your own, then pass it on to someone in need. A trackable number on the back of each pendant means it can be passed from person to person, carrying stories of strength and hope as it travels. 
● Solid .925 Sterling Silver, Nickel Free
● Choose Your Chain Length
● Pendant measures .8" across
● Handcrafted with love in Ohio
So pretty, so meaningful.
Love these for gifts. Have a lot of meaning behind them and everyone loves them. It's the perfect thing to give someone that is going through something and you just want them to know how much you care.
Connections
These necklaces have brought me not only strength for my own journey, but connections with other women I never would have had otherwise. I never take my necklace off. The connections are what make giving and receiving these so special. It's such a tangible way to say I see you. I see your pain, I see your struggle. I have bought these necklaces for numerous people as gifts that then created special relationships with so many people (some I haven't even met) . My personal favorite is a mother child combo (strength necklace for mom and braveheart for child) if the child is going through something like an illness, a new diagnosis Or even just a big transition. We all know these things are harder on the parents. I absolutely love this company.
Beautiful Pendant, Even More Beautiful Mission
I was over the moon when i received this in the mail. The quality is unmatched by anything I have purchased in this price range. I absolutely love the sentiment that goes along with all of these pieces!
meaningful jewelry that carrys your story
Find your pendant´s
unique number and
register it online.
Wear the pendant as
a source of strength.
Pass it on to
someone in need.
Track it at any time
using your unique
pendant number.
When you wear and share a Traveling Pendant, you become a link in a powerful chain of support. There is no limit how far your pendant will travel!