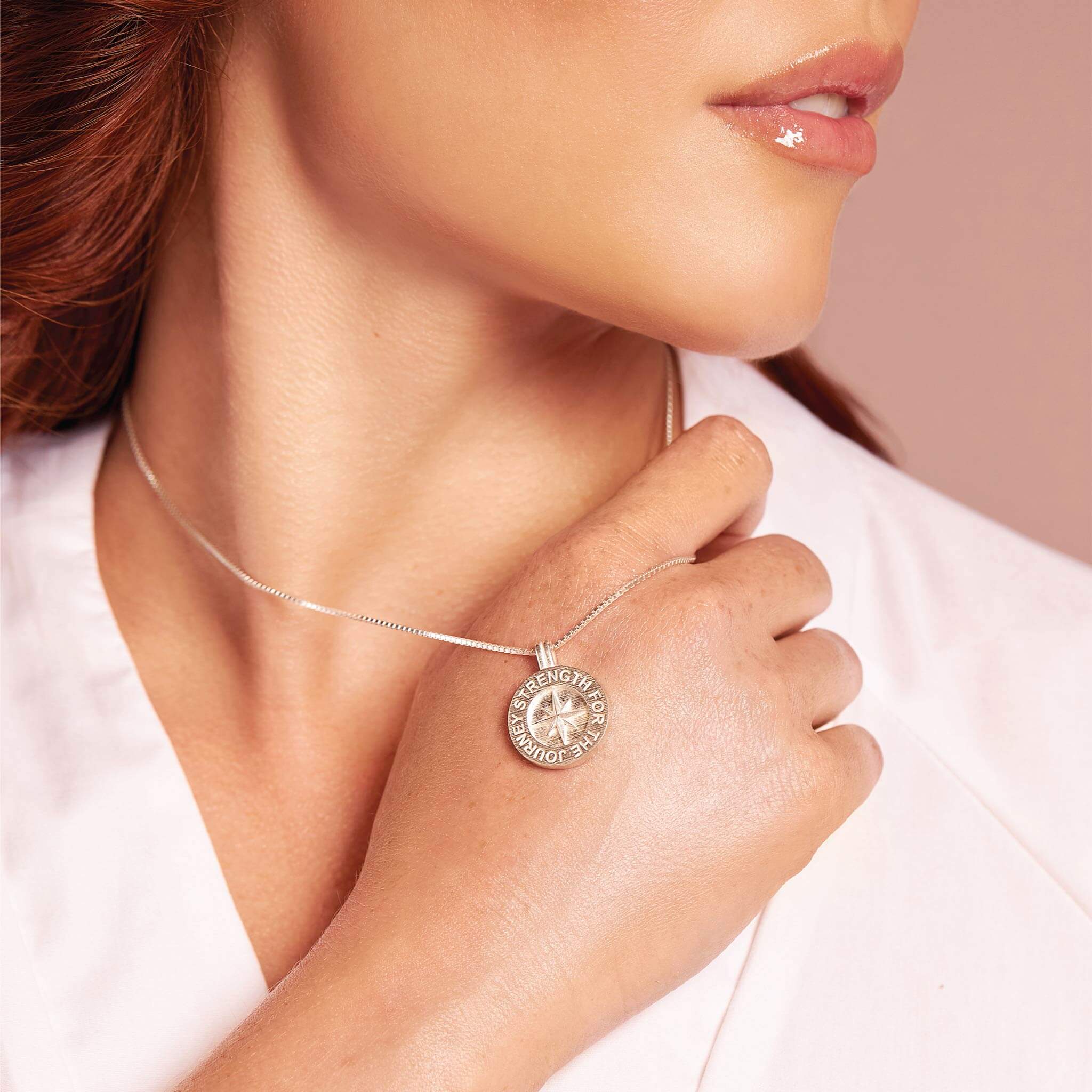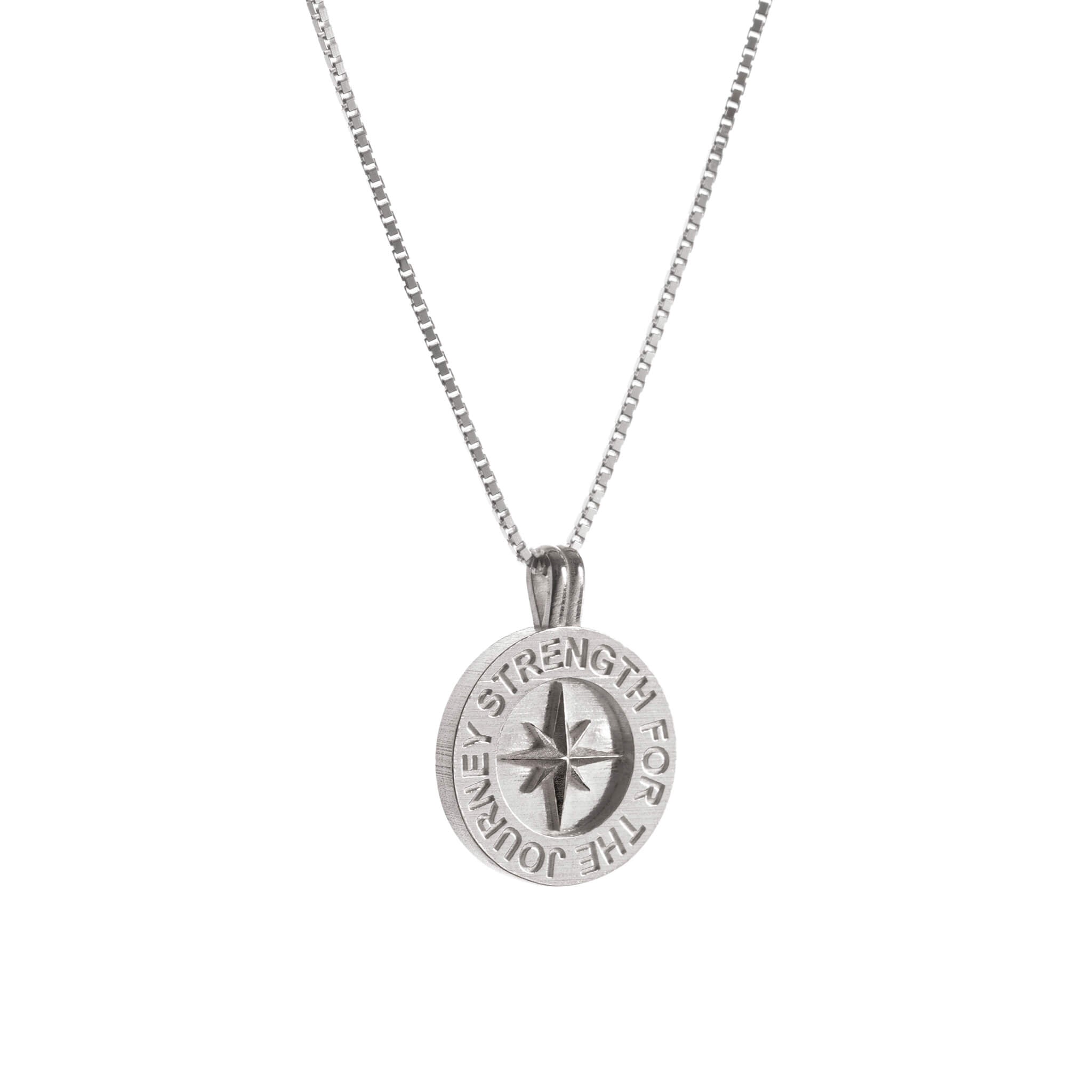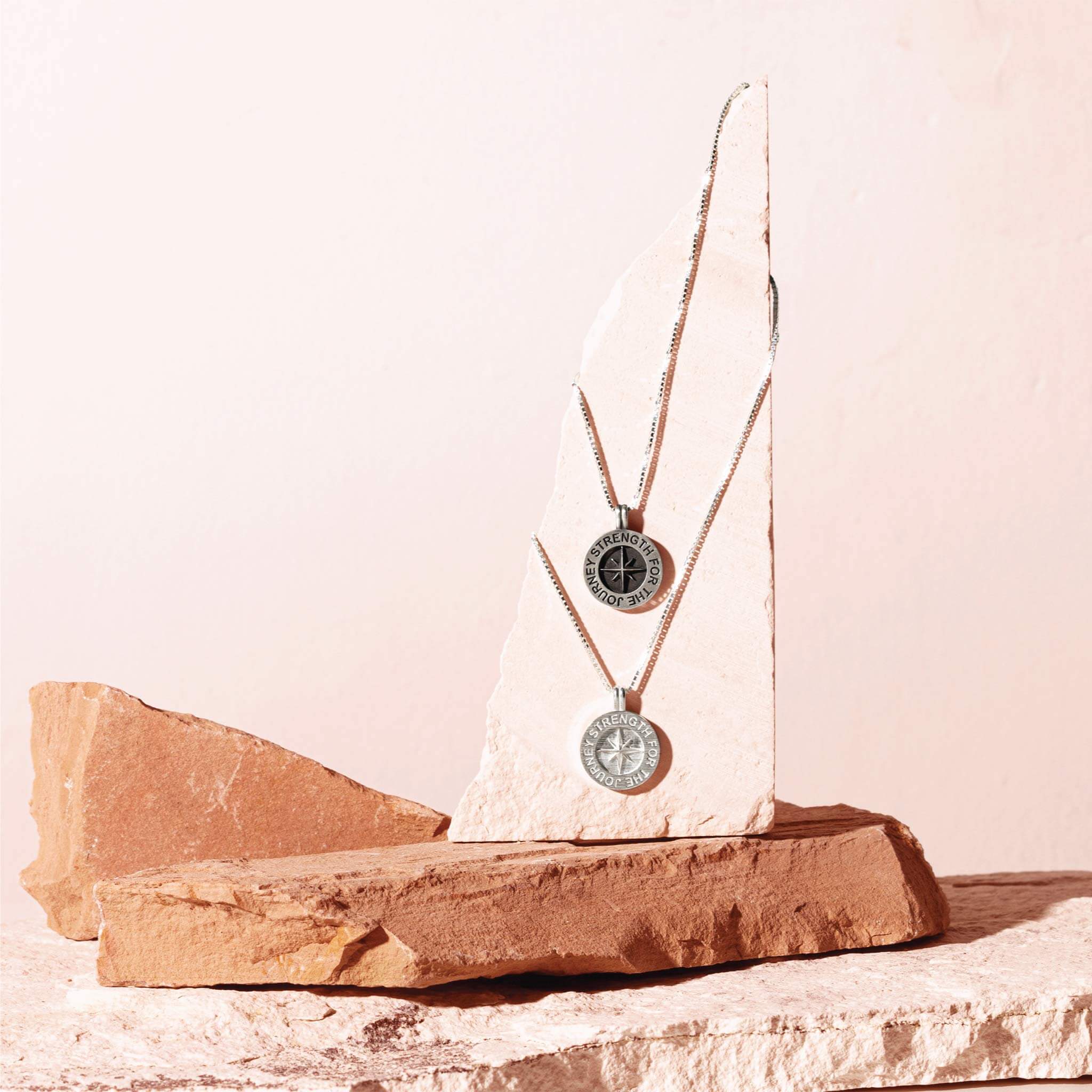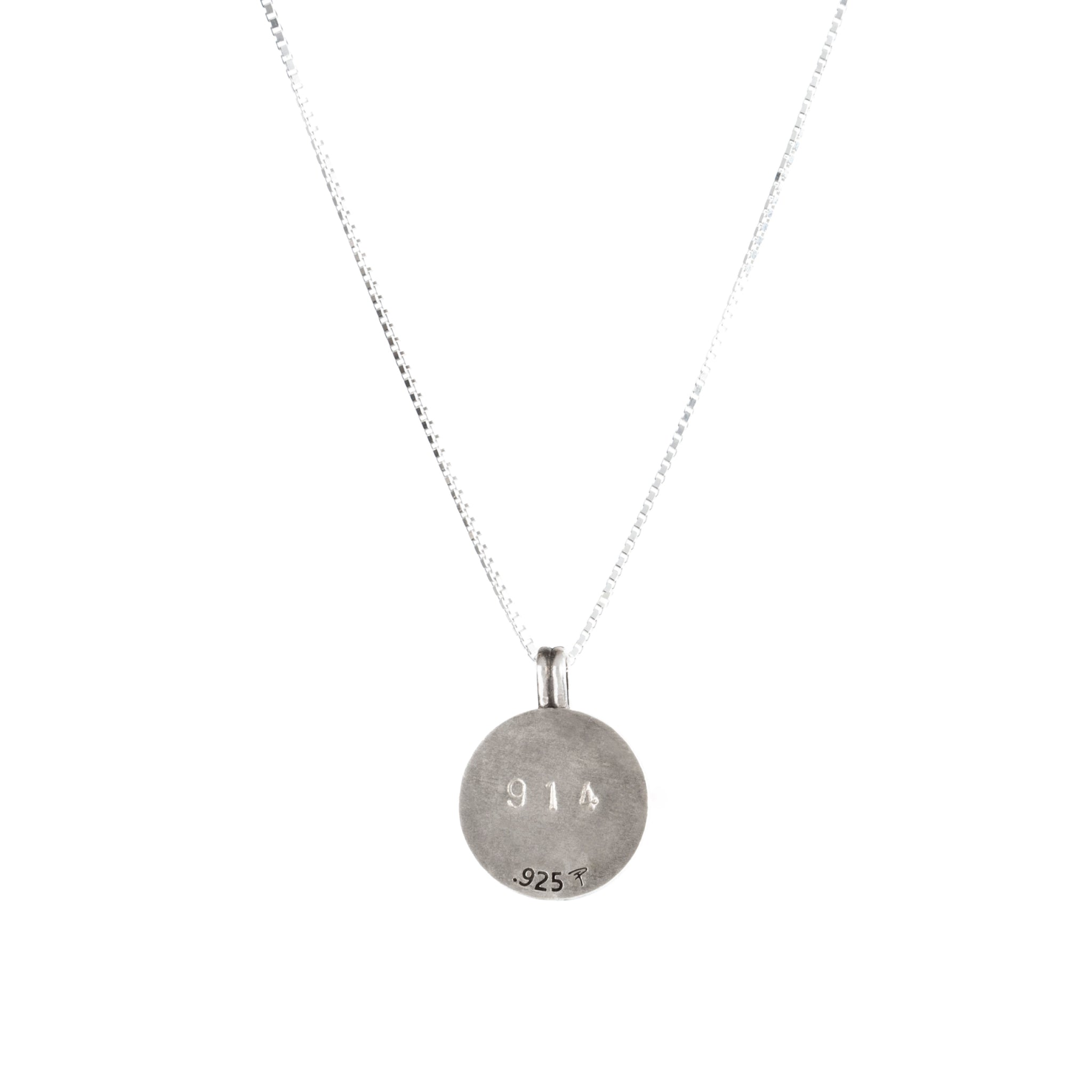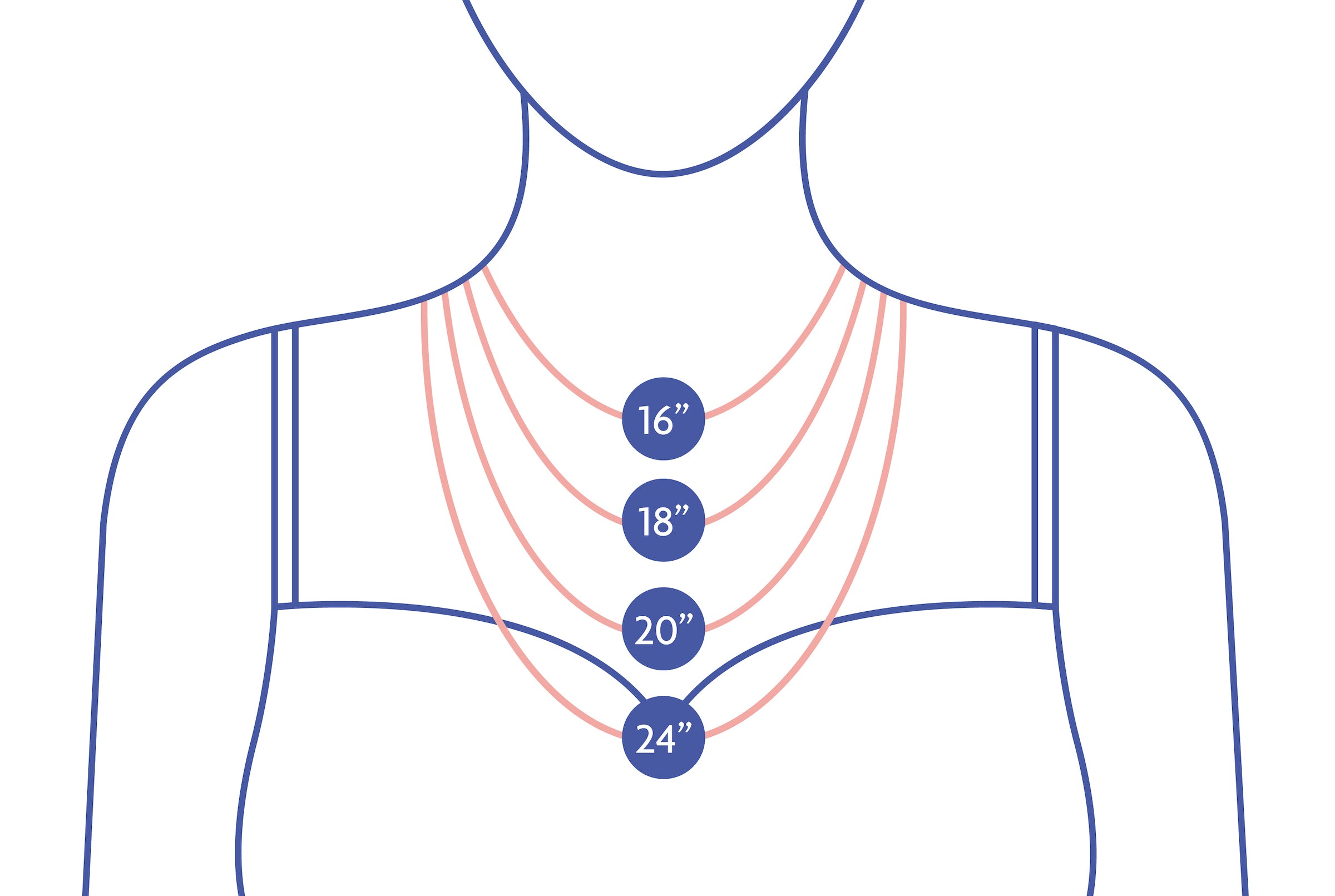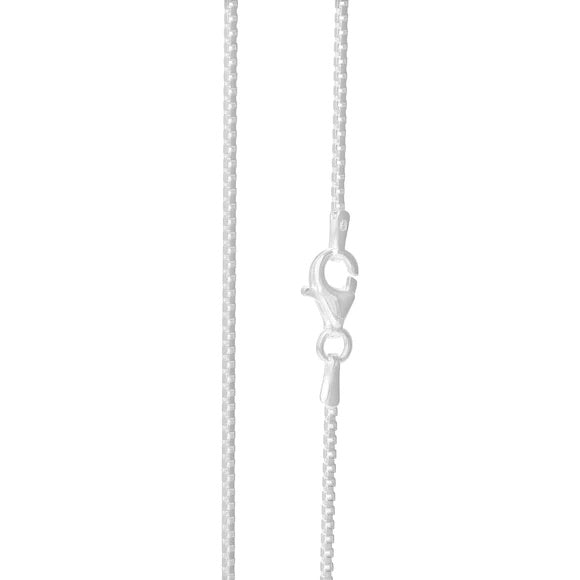 Hope Pendant Silver
Wear this hand-crafted, sterling silver pendant as a daily reminder to never lose hope, even when you feel lost. Remain optimistic about what is to come because where hope exists, life thrives. Feel the weight of this touchstone on your chest, and remember you are loved, supported, and strong enough to handle anything. 
Traveling Pendants are designed to travel! A trackable number on the back of each pendant means it can be passed from person to person, carrying stories of strength and hope as it travels. 

● Solid .925 Sterling Silver, Nickel Free
● Choice of chain length
● Pendant measures .8" across
● Handcrafted with love in Ohio
Beautiful necklace
I really love this necklace. It's fun to have jewelry and register it, an tell your story about your certain piece. Great price and great shipping.
Never Take it Off
I have worn this necklace every single day since the day it arrived in the mail. I have severe Crohn's disease and sometimes the message on this necklace - Strength for the Journey - brings me to tears because I really need to reminder.
Pendants Speak to You!
These pendants are beautiful. I wear mine all of the time and am purchasing a couple as gifts. The pendants you end up choosing will speak to you.
Quality Unmatched
Beautiful necklaces and very quick service! I love the idea, and was very excited to purchase this for a friend.
meaningful jewelry that carrys your story
Find your pendant´s
unique number and
register it online.
Wear the pendant as
a source of strength.
Pass it on to
someone in need.
Track it at any time
using your unique
pendant number.
When you wear and share a Traveling Pendant, you become a link in a powerful chain of support. There is no limit how far your pendant will travel!